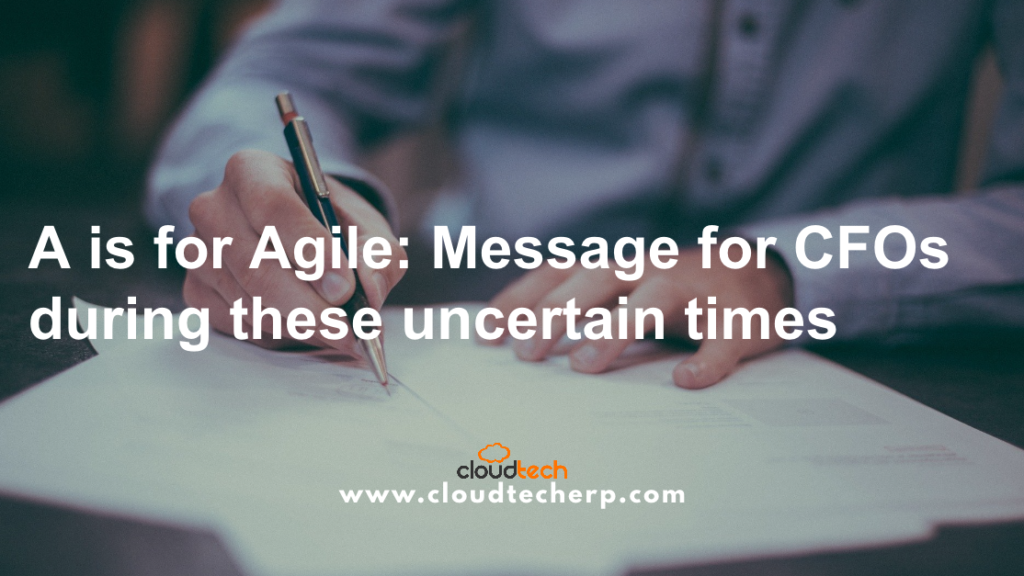 Dear Finance Leader,
We understand that as a numbers person, your work, your career and even your outlook has been upended by this pandemic that the world is now battling.
We know that your work is founded on a certain order and system. Predictability is key. And even when there are variables, you always have a way of quantifying what you are unsure about so that your decisions and recommendations always have an empirical basis.
COVID-19, however, has thrown all of that out the window. The financial situation of your company, which you know by heart and which you consistently try to anticipate given factors from all ends, is now at the mercy of a faceless adversary – a virus that has infected millions not only in one part of the world but in many countries. Prolonged lockdowns and the greatly decreased mobility, travel and economic activity have taken their toll on businesses worldwide.
Worse, nobody knows how this episode in global history will be resolved.
But there lies the challenge to you, CFOs and finance leaders. You must continue to try planning amid an environment of uncertainty and gloom. You plan where best the business must be steered to remain competitive. You plan what to do with the resources you now have but can no longer use. You plan your organizational behavior and how your people could keep their jobs while still contributing to the company.
You studied finance and practiced it for many years but there is no preparation for the kind of financial planning that is needed during this time, and after it.
Now you have to pay closer to attention to how every peso is invested, earned, spent and saved by your organization. Old rules no longer apply. Long-held assumptions may as well be wishful thoughts.
You also still do not know how long the crisis will last, and what its long-term effects will be.
How liquid will you continue to be? Can your company continue operating with a much weaker cash flow? When can you look forward to some relief?
It is the uncertainty that is most difficult during this time. Uncertainty gives way to fear and muddies up all your best-laid plans.
But if you are the agile business leader that you are, perhaps you would be in a better position to ride out these uncertain times. So ask yourself now – how agile are you? How poised are you to adjust to the demands of the dynamic times?
Research has shown that the most agile organizations practice the following: They plan continuously, they build fluid structures and processes, and they engage and upskill their employees.
They also know that of utmost importance is their choice of tools to enable them to do the above.
We at Cloudtech Solutions are always ready to assist you in exploring your options as you navigate the new normal. Before this pandemic struck, it was our mission to help companies realize their full potential, achieve growth and create value for their shareholders. Now, we are even more driven to help businesses do business better, so that they become resilient and flexible when the next disruption comes along. Through our cloud-based ERP solutions, we hope to give you a sound basis for your decisions and allow you to be agile, knowing full well that your technology gives you a 360-degree view of your organization.
Here's hoping we all learn to live with some uncertainty and make ourselves co-exist with, and thrive in it.
Martin Evangelista