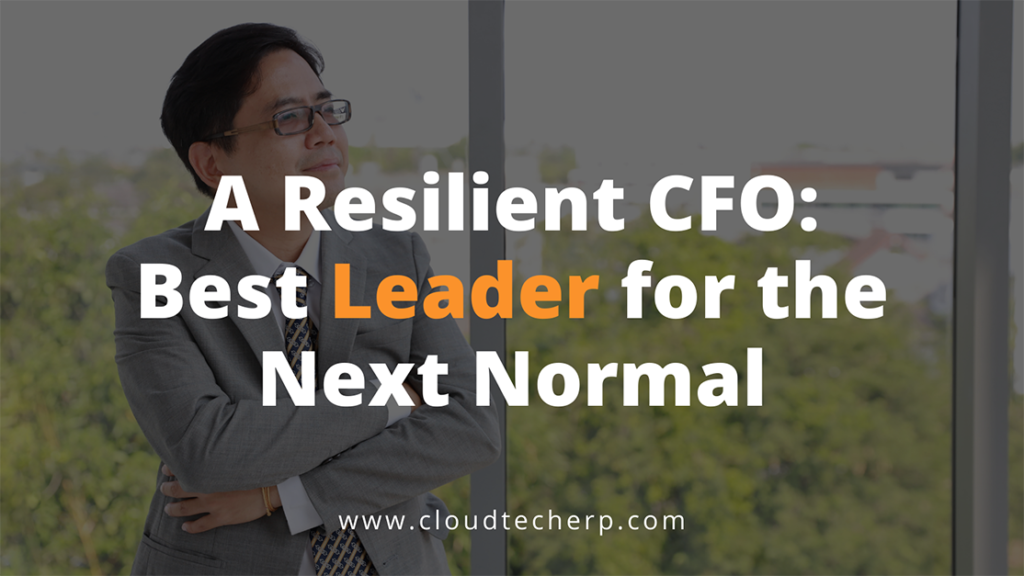 CFOs need to improve collaboration, thrive in new business models, establish data governance structure and play several roles, according to a study conducted by KPMG, ACCA and INSEAD.
The study, entitled "Finance of the Future: Being a Resilient Digital CFO" also identified actions that CFOs should prioritize to contribute to the easing of transition from a "new normal" to the "next normal" COVID-19 world.
Among the key findings of the study were:
Only 13% of the CFOs collaborated with the chief information officers (CIOs) actively to ramp up the digitalization throughout the organization.

Although 93% CFOs expect that co-piloting will improve in the next five years, growth will be driven either by projects that involve digitalization (33%) or better collaboration with CIOs (60%).
Just 53% of the companies use data analytics in assessing their finance needs. Some 83% of the respondents are aiming to strengthen predictive data analytics capabilities in the next five years.
78% of the CFOs think that finance leaders should focus on strategy development and commercial analysis in order to fuel digital transformation,
Majority of the finance leaders (83%) aspire to strengthen analytic capabilities and utilize digital finance tools to enhance planning and forecasting accuracy.
The resilient CFO, the study said, must exhibit these four qualities/ priorities so that they can understand, identify and formulate change in their organization in an agile manner.
Co-pilot new business model. CFOs must improve their active involvement with CEOs and even chief experience officers (CXOs) in new business models. They must exhibit flexibility and adaptability to tomorrow's working environment. Learning new skills that will help the transformation of their business will redefine the business value in the post-COVID era.
Realign data analytics requirements. With the changing operating environment and business models, CFOs must have timely and relevant data on their fingertips. This will enable them to provide analysis with these changes. CFOs and the finance function must leverage digital tools which will enable them to provide dynamic planning.
Strengthen data governance. Given that data is important for business with the new working environment, having trusted data is key. It is crucial to have the right data governance and management strategy. Thus, CFOs must put emphasis not only on developing and establishing a framework but also embed it strategically across the entire organization.
Pilot and agile implementation. Having the ability to prioritize the right project is key as data projects can take a long period of time to get it done. This is especially true when data is ingested from multiple source systems. Adopting an agile approach will help CFOs drive a significant change in a new environment.
More than 850 respondents were asked for their input through interviews and two roundtable group discussions on eight key areas: Finance Operation Excellence, Strategy of Managing Innovation, Organization Structure, Data Management, Depth of Analytics, Planning, Budgeting and Forecasting, Governance, Regulations & Compliance, and Skills & Capabilities.
Source:
https://assets.kpmg/content/dam/kpmg/sg/pdf/2021/03/finance-of-the-future-being-a-resilient-digital-cfo.pdf