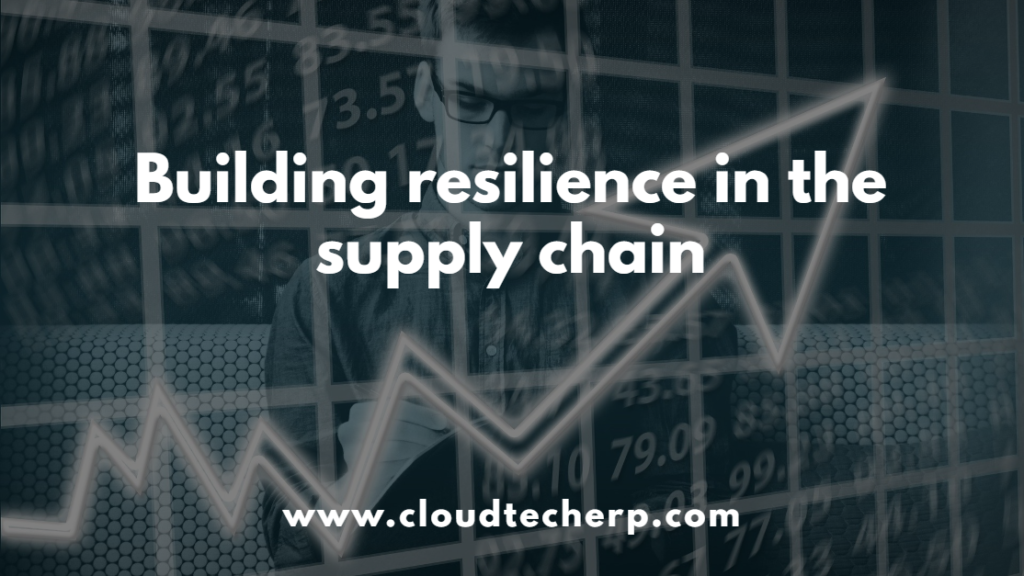 A critical component of economic recovery is making sure that the supply chain is fully functional to deliver products from manufacturing sites to households and business establishments.
Many companies learned costly lessons at the start of the pandemic last year when they were caught unprepared amid border restrictions that disrupted the flow of goods. Inventories were depleted, while orders were unfulfilled for several weeks in March and April 2020. This led to shortages of essential food and medical items in market places. There were also disruptions in the supply of components in the electronics and automotive sectors, especially those that involved many countries in the supply network.
Supply chain problems hurt businesses across the world, resulting in lost opportunities and reduced sales. The lower production translated into a significant drop in global trade and gross domestic product.
The International Monetary Fund estimated that global GDP declined by an unprecedented 3.5 percent in 2020. The IMF, however, expects the global economy to recover with a growth of 5.5 percent in 2021 and 4.2 percent in 2022.
To take advantage of the projected economic recovery, businesses must reinvent the way they operate and plan their next steps. It is therefore important to have greater visibility in the supply chain and overall business operations.
A March 2020 report by management consulting firm McKinsey & Company cited the need to mitigate the pandemic's impact on supply chains and build resilience against future shocks.
"Businesses must respond on multiple fronts at once: at the same time that they work to protect their workers' safety, they must also safeguard their operational viability, now increasingly under strain from a historic supply-chain shock," the report stated.
The report, written by Knut Alicke, Xavier Azcue and Edward Barriball, listed six issues that need quick action across the end-to-end supply chain. These include creating transparency on multi-tier supply chains; estimating available inventory; assessing realistic final customer demand; optimizing production and distribution capacity; identifying and securing logistics capacity; and managing cash and net working capital.
In conclusion, the McKinsey report cited the need for business leaders to design a resilient supply chain for the future, which "begins with establishing a supply-chain-risk function tasked with assessing risk, continually updating risk-impact estimates and remediation strategies, and overseeing risk governance".
Processes and tools should be codified into formal documentation, and the nerve center should become a permanent fixture to monitor supply-chain vulnerabilities continuously and reliably. "Over time, stronger supplier collaboration can likewise reinforce an entire supplier ecosystem for greater resilience," it said.
The report highlighted the important role of digitization in managing supply chain risks. Digitizing supply-chain management, it said, would improve the speed, accuracy, and flexibility of supply-risk management. A digitized supply chain strengthens capabilities in anticipating risk, achieving greater visibility and coordination across the supply chain, and managing issues that arise from growing product complexity, it added.
A digitized solution to manage supply chain risks and build resiliency in the future is the integrated cloud business software of NetSuite which provides real-time visibility, allowing business leaders to always know their supply chain status with user definable alerts.
NetSuite's manufacturing, distribution, and supply chain management capabilities are built in a single platform that manages a modern supply chain across multiple continents and time zones. It results in reduced IT costs while providing comprehensive, real-time visibility that detects weaknesses in the supply chain even before they occur.