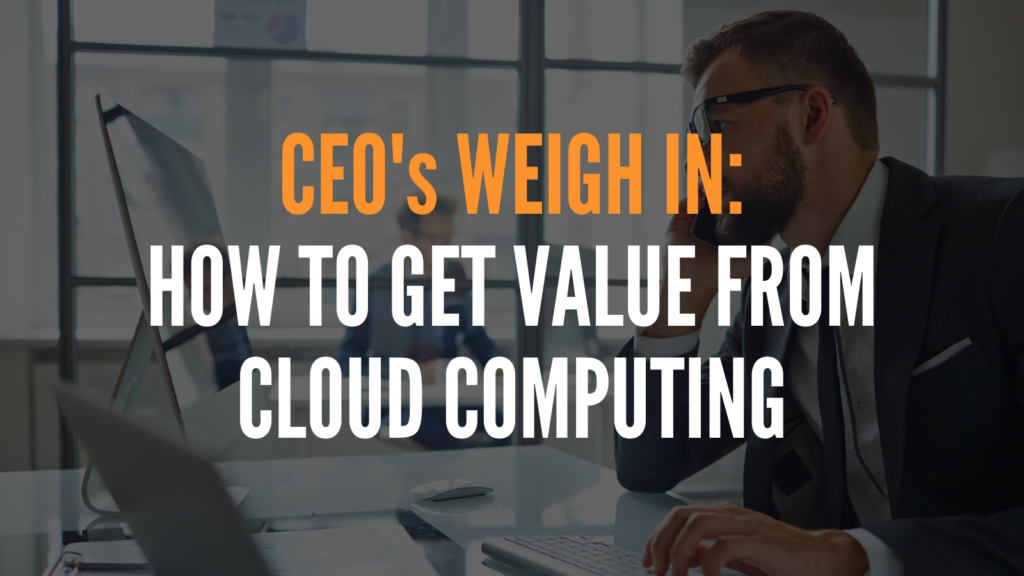 CEOs who want their companies to get value from cloud computing need to take three steps, the global consulting firm McKinsey & Co. says.
First, they must establish a sustainable funding model to support the investments needed to get business value from the cloud.
Second, they must develop a new business-technology operating model that exploits cloud computing for speed, agility and efficient scalability.
Finally, they need to put in place the human resources, compensation and location policies needed to attract and retain the specialized talent required to operate in the cloud.
Step one: Invest for business value
"The biggest benefits [of cloud computing] accrue to the business from faster time-to-market, simplified innovation, easier scalability, and reduced risk," write Chhavi Aora, Tanguy Catlin, Will Forrest, James Kaplan and Lars Vinter, partners from various McKinsey offices in the United States and Europe.
Unfortunately, technology-funding mechanisms can slow down cloud adoption by prioritizing features requested by the business now rather than critical infrastructure investments that will allow companies to add functionality more quickly and easily in the future.
"CEOs can help the senior team recognize that infrastructure investments in cloud platforms represent a source of competitive advantage rather than a cost to be managed," the McKinsey partners say. "Once the top team gets that right, a lot else falls into place, including your technology-funding process, which begins shifting toward products or platforms rather than projects."
Then, once the investment is made, it's up to the CEO to demand higher business performance in return for the cloud investment.. If the strategic case for the cloud is real, it should translate into better performance—and the CEO must demand that it does.
Step two: Adopt a new operating model
Once the funding model is straightened out, companies must ground the new partnership between IT and the businesses in an operating model that reflects and supports their growing investment in the cloud, McKinsey says.
A cloud-ready business-technology operating model has many requirements, including the following that require intervention from the CEO:
* Improving business interaction. Achieving the speed and agility that cloud platforms promise require frequent interaction between IT manages and their counterparts in business units. CEOs need to encourage business leaders to appoint knowledgeable decision makers as product owners for each business capability.
* Going agile in IT. IT departments must become more agile. That involves moving development teams to agile product models and bringing agility to a company's IT infrastructure and operations. CEOs should avoid inserting "translators" between IT and businesses, and instead favor organizational groupings that unite business, technology, governance, process and people management.
* Accounting for the risks. To mitigate security, resiliency, and compliance concerns relating to the adoption of the cloud, companies must be clear-eyed about these risks. That means holding rigorous discussions about the best mechanisms for aligning the appetite for risk with decisions about the technology environment. Getting the organization to take the right tone on risk will require particular attention from the CEO. CEOs should insist on a pragmatic risk appetite that reflects the business strategy, while placing the risks of cloud computing in the context of the existing risks of on-premises computing and demanding options for mitigating risks in the cloud.
Step three: Find and retain talent
Although cloud computing can dramatically boost the productivity of technology, it requires specialized and sometimes hard-to-find technical talent—full-stack developers, data engineers, cloud-security engineers, identity- and access-management specialists, and cloud engineers. Such talent can be hired externally or upskilled from within. Just make sure current HR policies and approaches don't hobble your approach. The basis of performance management and promotion, for example, should be expertise rather than the number of direct reports someone oversees.
CEOs must also make sure their technology leaders get sufficient voice in senior forums and management processes given the increasingly fast integration of digital and business strategy.
"At many companies, CIOs and CTOs have been among the heroes of the COVID-19 response by pivoting their organizations to enable pervasive remote working, often in a matter of days," the McKinsey partners write. "The cloud allows CIOs and CTOs to play an even more critical role in making business strategies successful."