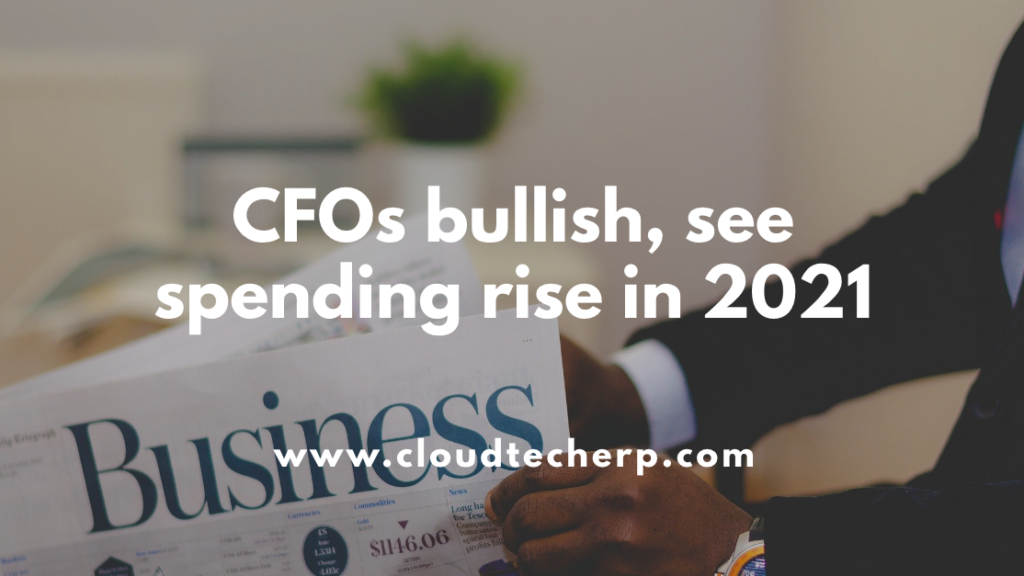 CHIEF financial officers (CFOs) are bullish and expect to spend more in 2021, the latest quarterly survey by NetSuite Brainyard shows.
CFOs who were quick to cut costs in April to conserve cash are now ready to get back to spending, much more quickly than other leaders in their businesses, the Fall 2020 State of the CFO Role survey showed.
IT, payroll, marketing and sales are the top four upward-trending areas for spending, according to CFO respondents.
CFOs, in fact, see spending priorities in 2021 heading back toward where they were at the outset of 2020. They're calling for increases almost on par with Brainyard's December 2019 survey. In contrast, other leaders are still looking for cuts.
On reason this might be so, Brainyard suggests, is that CFOs know better than others that you can't cut your way to growth. If a CFO perceives that the business is on the upswing side of the recession curve, he or she will be more eager to return to spending in key areas.
Planned spending on marketing, sales, production and product support are now also recovering as compared with April.
The pandemic has made its mark on how business leaders think about acquiring customers. There's less emphasis on direct sales contacts for new clients and a lot more on helping potential customers through the self-discovery process to find the products and services they need. While this is not where the CFO's expertise lies, finance leaders are onboard.
Those perceptive enough to see e-commerce as a way to engage their customers they couldn't see face to face, and were willing to spend on technology to improve the experience, found themselves on the crest of a wave of new sales, often bypassing distribution and selling directly to their end customer.
In other findings, the survey showed that the CFO's job is getting more complex and demanding.
Some 58 percent of CFO respondents said the job was becoming somewhat more difficult, 21 percent said it was about the same, and 17 percent said the job had become much more difficult. Only4 percent said the job was becoming somewhat less difficult.
The top five challenges, according to CFOs, were 1) juggling too many responsibilities; 2) managing cash flow; 3) developing accurate financial scenarios; 4) producing timely and accurate reports; and 5) implementing technology for finance.
Three quarters of CFO respondents or 74 percent said financial planning and analysis was a significant focus. Bookkeeping and reporting came in at No. 2 with 43 percent.
CFOs, the survey found, are working long hours, with 54 percent putting in 50 hours a week or more, and 21 percent topping 55 hours.
Some 120 executives were asked about their responses to the COVID-19 pandemic; how they see their jobs and where they spend their time; and their investment priorities for next year in the Brainyard Fall 2020 State of the CFO Role survey. Of these leaders, 90 hold the top finance title in their organizations, while 30 hold other finance or leadership titles.
Twenty-six percent come from companies with $10 million or less in revenue, 44 percent posted between $11 million and $50 million, while 30 percent earned between $51 million and $500 million.