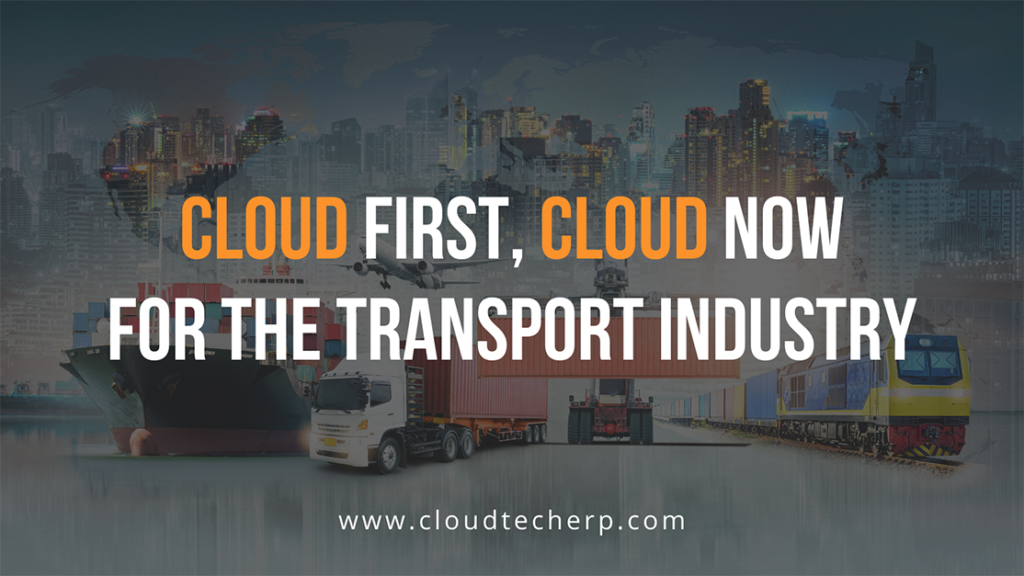 THE benefits of cloud computing have been well documented. Over the last decade, the advantages brought about by cost savings, security, flexibility, mobility, business insight, increased collaboration, quality control, disaster recovery, loss prevention, automatic software updates, competitive edge and sustainability have drawn companies large and small to the cloud.
In the transportation industry, a "Cloud First, Cloud Now" strategy makes sense in several ways, writes transport executive Daragh Mahon in Forbes.com. Mahon says that in the transportation business, cloud computing enables greater innovation and better customer service, and is a vital step to keep up with the complex demands of an ever-changing business environment.
Specifically, Mahon identifies three areas where cloud computing can help transportation companies: data, maintenance and expandability.
"In the transportation industry, data can play a large role in optimizing the supply chain," Mahon writes. "For instance, a truck and trailer both have the ability to collect data from more than 100 onboard sensors and IoT [Internet of Things] devices, from forward-facing cameras, telematics devices, engine sensors and more. This data can help provide data points to enhance areas such as traffic and route optimization, driver safety and maintenance scheduling."
This data can also enable leading industry companies to share data easily that doesn't infringe on privacy or diminish the competitive edge, he adds. For example, a cloud-based solution can be deployed as the transportation management system (TMS) Platform for multiple truckload carriers. This can then become a platform to make use of common data and benefit the industry as a whole. As a common data source for shipper locations, truck stops, maintenance shops and more of the like, this cloud technology can help improve processes, information exchange and the industry's technological agility.
The cloud also provides a unique opportunity to collect data that can be used for scheduled and predictive maintenance, eliminating disruptive, unplanned and costly asset maintenance.
"In our line of business, you earn and keep customers by your ability to offer on-time and safe delivery, consistently," Mahon notes. "Through capturing and using all the data available to them, companies can be alerted toward preemptive maintenance, improving the driver experience on the road and eliminating previous unforeseen factors that could impact customer shipments."
A 2020 report by the American Transportation Research Institute shows that repair costs decreased 16 percent between 2018 and 2019. While newer equipment and reduced miles driven partially contributed to that decrease, cloud technology has been an important strategy for fleets to drive costs down and reduce the unplanned elements of equipment maintenance.
Finally, cloud technology enables transportation companies to move beyond the limits of legacy, on-premise applications housed in local brick-and-mortar data centers to rapidly deploy new technology. One of the greatest advantages the cloud provides is a framework that allows for expandability through the use of application programming interfaces or APIs.
For instance, if a company comes across a third-party solution that can provide better workflows and doesn't require proprietary components, the company can swiftly update that workflow into their software-as-a-service (SaaS) applications through the use of APIs.
"A Cloud First, Cloud Now strategy allows an organization to improve processes quickly, expediting technology changes, meeting timelines and reducing the overhead spent on working with outdated systems," Mahon says.
As a first step to implementation, Mahon suggests that organizations need to build forward-looking teams that can operate at pace and are confident in the cloud's ability to transform the business and industry.
"Commitment is key," Mahon concludes. "Only then can real change take place — both on an organizational level and the transportation industry at large. Organizations that fail to realize the value of cloud technology will be left behind, often to the detriment of their internal teams and customers."