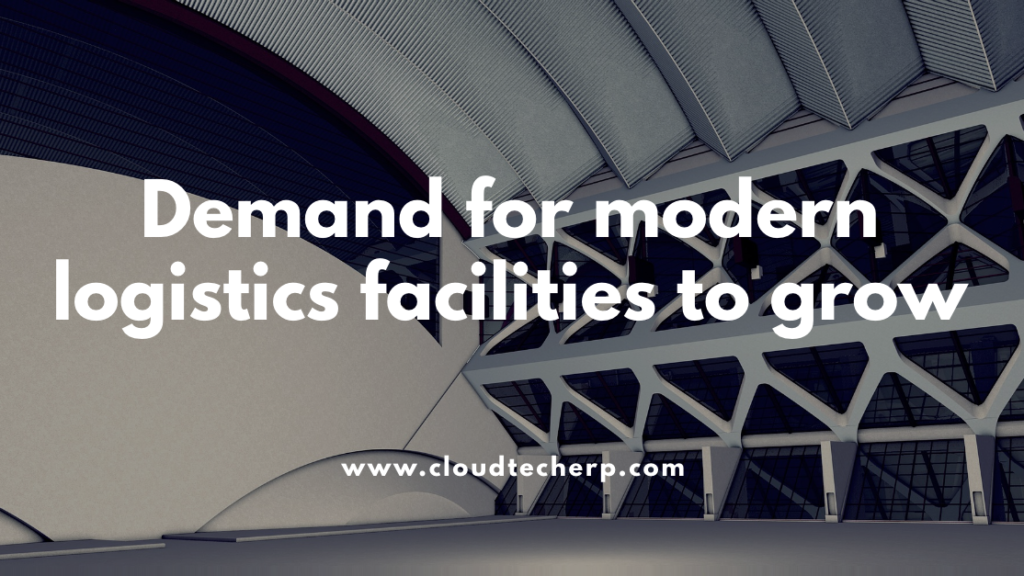 DESPITE the economic disruption brought on by the COVID-19 pandemic, the demand for modern logistics facilities in the Philippines is expected to expand, outstripping supply, says a recent study by Jones Lang LaSalle Inc. (JLL), a US commercial real estate services company with offices in several countries.
The research paper, "A Case for Better Quality Logistics," notes that the Philippine logistics market is at a pivotal position, with the economy growing at an average of 6.4 percent per year over the last decade. Services fueled the performance with about 60 percent of the total economy and has been growing at 7.2 percent per year since 2009. The growth was snapped by a steep decline in 2020 because of the COVID-19 pandemic, but economists expect a recovery in the medium to long term.
At the same time, domestic consumption, driven by a young and growing population, has managed to grow even through the pandemic.
Against this backdrop, the country is home to about 1.5 million square meters (sqm) of modern logistics facilities, 83 percent of which build-to-suit (BTW), while only 17 percent are speculatively built for lease—an area for potential growth as well, JLL says.
Dry storage makes up two-thirds of the existing supply, while cold storage and cold and dry storage contribute 21 percent and 12 percent, respectively.
Demand for logistics space has been generally healthy over the last few years, but new market players such as e-commerce and third-party logistics companies are looking for better-quality facilities.
The logistics market has remained resilient during the pandemic. Cold storage demand, for example, has improved due to e-commerce groceries as an integral part of the "new normal." In fact, the Cold Chain Association of the Philippines expects a shortage in cold storage supply as there are not enough facilities to cater to increasing local production and imports of perishable foods. We Are Social and Hootsuite, meanwhile, say e-commerce spending on food and personal care has grown at an average of 29 percent per year in the last three years.
Against this backdrop, JLL Philippines expects demand for logistics space in the Philippines to grow by about 160,000 sqm per year in the next 10 years, despite a lower take-up in 2020 because of the pandemic.
"The overall growth in logistics take-up is anticipated to outpace the current pipeline of identified stock, suggesting a possible supply gap in the market in coming years," JLL says.
The expansion of cold storage is driven by the demand from goods kept in climate-controlled facilities. This includes food and beverages, health care products and specialty products such as chemicals and tobacco.
The Department of Agriculture has called for more cold storage facilities through partnerships with CCAP, in a bid to reduce post-harvest losses and improve farming income. CCAP expects the cold chain industry to grow by 9 percent annually, underpinned by increasing population and sales of frozen produce from supermarkets and e-commerce platforms.
In health care, demand for cold storage is seen in the clinical trial of drugs and vaccines and their distribution, where temperature control is critical. The increasing scale of production of temperature-sensitive products will push the demand for cold chain solutions as well.
The internet economy continues to expand. According to Hootsuite, the Philippines is one of the heavy users of the internet, with about 73 million users spending an average of nine hours daily. Of this number, 97 percent spend five hours a day using their mobile devices.
"The bigger subscriber base in e-commerce platforms is expected to continue online transactions, warranting e-commerce players to locate in large distribution centers to better manage and monitor operations. Automation and robotics are also seen as critical elements to allow operations to scale further," JLL notes.
Meanwhile, companies are likely to re-evaluate their logistics networks to mitigate any risks from future calamities. Strengthening of local supply chain and redundancy in sources of raw materials is expected to increase, focused on strategic expansion of logistics facilities.
At the same time, local quarantine rules limited the movement of the population and pushed the use of e-commerce platforms. Manpower was also immediately expanded to address the spike in demand for deliveries of various goods, including food, medicine and groceries.
These trends lead JLL to project a 56 percent increase in demand for logistics facilities by the end of 2020 and a sharp 118 percent increase by the end of 2030.
These projections depend on a sustained improvement in e-commerce platforms, a growing trade balance with other countries and growth in the manufacturing sector, which is a key stimulant for logistics market demand.
Operating a successful transportation or logistics operation requires keeping pace with changes in technology, workforce demographics, customer needs, pricing models and much more. As globalization increases and international markets become more competitive, companies can turn to cloud-based enterprise resource planning or ERP solutions such as NetSuite that can meet the challenges of an e-commerce-enabled business.