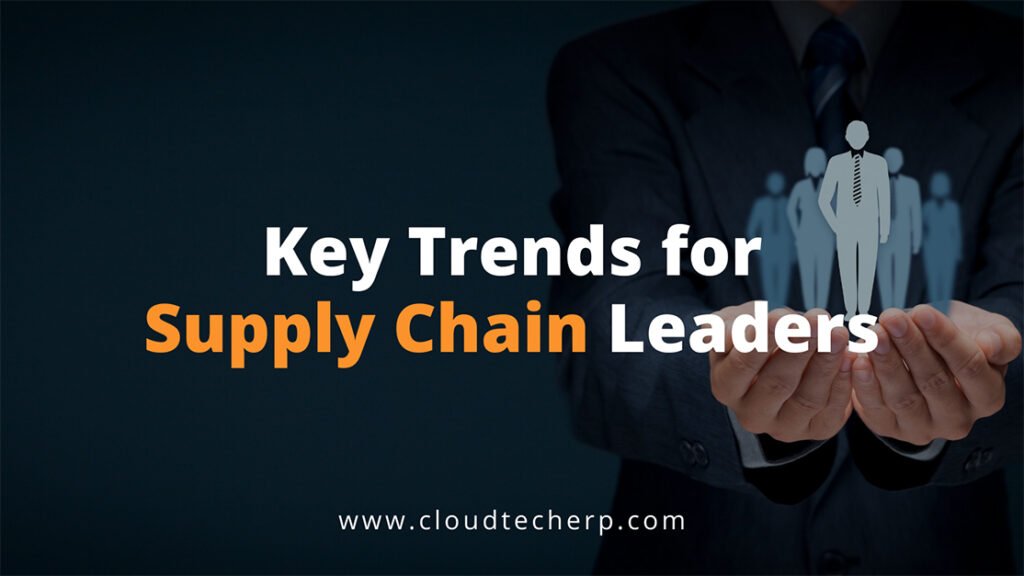 A shift from profit to people-first culture, end-to-end visibility,  the leveraging of technology to support companies' vision, mission and culture, the importance of planning, and the switch from transaction to collaborative approach — these are just some of the key trends that supply chain professionals should anticipate so they could prepare for the supply chain of the future.
This is the gist of what Gary Smith, supply chain leader for the New York City Transit system, discussed during the episode of The Rebound podcast organized by the Association for Supply Chain Management (ASCM) on August 5, 2021.
The podcast, hosted by Abe Eshkenazi, CEO of ASCM, and Bob Trebilcock, editorial director of Supply Chain Management Review, explores the issues facing supply chain managers as the industry gets back up and running in a post-COVID world.
Smith first talked about the shift of businesses from profit to people-first culture. He noted that in the 1970s, there was an idea that the sole purpose of the corporation was to conduct business in accordance with their desires which generally would lead to as much money as possible, while conforming to the basic rules of society. This meant that the primary purpose of business was to maximize profits as long as it did not break the law.
"Not that profit is unimportant, because it is, but by putting people first, profits will come because the people who are your employees, the people who are your customers, have invested interest in your success," said Smith.
He said these long-term visions of companies also became evident during the global pandemic. "The sad fact is that Covid has devastated millions of workers. In response to the pandemic at the beginning of the lockdown, some board directors and corporate CEOs not only put their salaries on hold but extended benefits to thousands of fellow workers," he said.
Smith said that in the middle of the pandemic, he began to see a shift to a people-first culture, which means "the least of us is as important as the rest of us."
Another trend is the end-to-end visibility, which is considered a requirement for a people-first environment as well. "It is really a three-part process. Part 1 is for inbound material. Part 2 is for outbound material and Part 3 is within your company. It means that the purchase order, customer order and internal inventory and information can be tracked at any point. Not only can it be tracked, it can also be expedited, slowed down, increased, reduced or cancelled any time," he explained.
Smith said that based on his personal experience, e-commerce companies have come close to having true end-to-end visibility because of their need to continually invest in system upgrades to stay competitive.
"End-to-end visibility is critical in identifying material that is subject to product recalls and identifying the location of the potentially defective product. The ability to track material, such as tracing serial numbers, and now with Blockchain, allows the materials to be identified and quickly removed from the supply chain," he said.
Companies are also leveraging technology to support their vision, mission and culture. "The technology that an organization chooses must be a fit for all three. They must also integrate seamlessly with the myriad of sensors and equipment that make up the internet of things that provide information to all these systems," said Smith.
He said these systems need to connect using the cloud. "Systems and processes must also be transparent and the operations and processes should be known or available to all effective parts," he said, adding that everyone should have access to information.
Smith said the best execution systems he has come across lately is the supply chain control tower, which has become a reality, thanks to advances in technology.
"The control tower has information at its disposal to determine what inbound and outbound shipments would be late or what shipments were damaged," he said.
"Decisions can be made in real time and followed up in real time to determine the overall impact on the organization."
Smith also talked about the importance of planning, which is different from forecasting. He said 2020 and 2021 proved to be disasters for forecasting models. "What I have heard lately is that it may take until 2023 for forecasters to really begin to trust their models again to a degree of confidence," he said.
While both planning and forecasting are useful and necessary, the purpose of supply chain planning is to be an instrument to meet demand. "Demand by its nature is uncertain. To reduce uncertainty, organizations develop forecasts. Today, forecasting uses complex software packages. However, forecasts are lagging indicators. By the time a trend is discovered, many times, it is already gone," he said.
Emphasis should be on demand planning. "The goal is to find a reasonable balance between inventory and customer needs without adding too much or too little."
Unlike forecasting, planning is participative. It explains the course of action and identifies the strategies behind it. Planning can be updated and changed as circumstances dictate, he said.
"The basic difference between the two is personal accountability. Plans are accountable. If plans go awry, there is a name associated with it. Forecasting is not," he said.
Smith also discussed the segmentation of suppliers and customers. "All suppliers are not created equal," he said.
He said it is important to establish relations with the most important suppliers for long-term goals. The same is true with customers who can be segregated by profitability, by sales volume, or by geographic volume.
Finally, he noted the switch from transaction to collaborative approach as far as supply chain professionals are concerned.
He said while purchasing is mostly transactional, procurement is more of a relationship business. "Relationships are based on mutual respect and trust, and they are built over time. Relationships can help carry you through tough times. I would say that the present Covid situation qualifies as one of these tough times."
Source:
https://therebound.podbean.com/e/the-rebound-after-the-dust-settles/