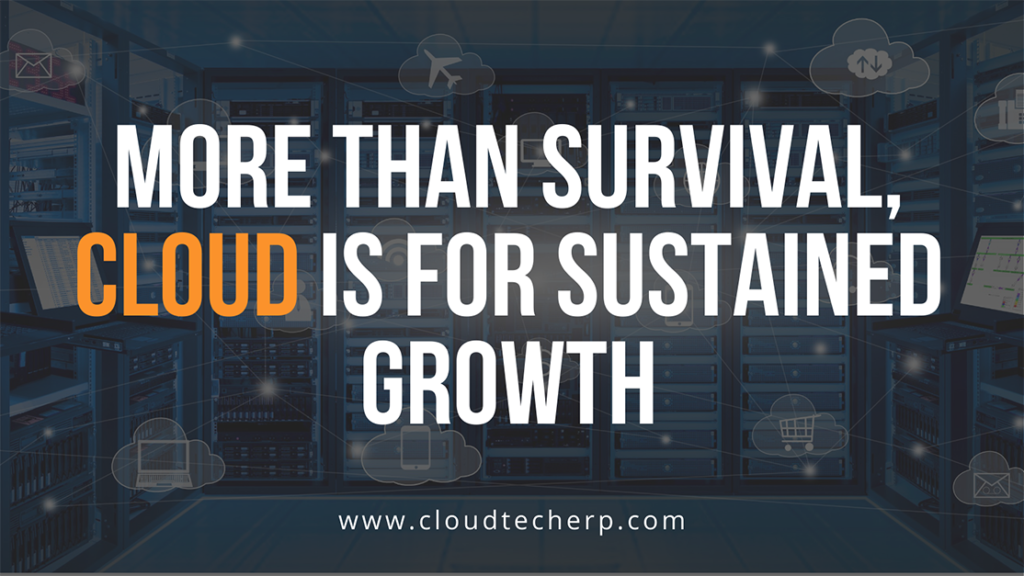 COMPANIES that survived the COVID-19 pandemic by adopting cloud-based technologies are now seeking to gear those investments toward sustained growth beyond the crisis.
"The more that organizations have experienced the benefits of their increased adoption of cloud, the more solidified has its business value become in enabling the future strategies and performance goals of corporations," the Harvard Business Review says in a 2021 study.
For the study, Harvard Business Review surveyed 186 executives at organizations using cloud technologies and found that 69 percent of them say the cloud is extremely important to their organization's future strategy and growth. An additional 23 percent rank it as very important.
The May 2021 survey reveals that cloud adoption has not only enabled organizations to recover from this crisis more quickly. It also stands to serve as a strategic lever to re-imagine their businesses and gain competitive advantages.
In the wake of the COVID-19 fallout, cloud adoption or migration was a key element in enabling the resilience required to weather this unprecedented crisis. Cloud can optimize service delivery, ensure system availability, provide scalability, and enable employees to continue work as usual.
Now, these organizations have big transformation plans for 2021 and beyond, and cloud is essential to achieving them.
Two-thirds of respondents in the Harvard Business Review survey, for example, say their business transformation goals over the next 12 to 18 months include increasing business agility.
Around half want to create new or better customer experiences; increase standardization or process efficiency; accelerate innovation; or introduce new products, services, and business models.
Cloud technologies already deliver a number of strategic and tactical benefits to the IT function. Chief among them, according to respondents, are increased scalability and flexibility (60 percent), greater reliability and availability (48 percent), acceleration of digital transformation (40 percent), and fewer operational issues (39 percent).
Today, software as a service (SaaS) remains the main entry point to the cloud. Four out of 10 respondents say SaaS is the most prevalent type of cloud service in their organizations.
Becoming cloud mature
However, organizations are looking to increase their cloud maturity to reap the full benefits of the cloud—most notable among them being cloud-native capabilities. When asked what their organization's primary method of cloud adoption is, three out of 10 respondents say replacing their legacy applications with a cloud-native alternative.
Two out of 10 say they are more likely to re-platform or move applications to the cloud with limited changes. Sixteen percent say they tend toward a lift-and-shift approach, while 14 percent say they target re-architecting the internal code of the application to break it down into modular components to better take advantage of cloud features. Meanwhile, 5 percent are primarily pursuing rebuilding their applications from scratch.
In many cases, organizations are taking advantage of systems replacement to go all-in on cloud-native systems.
To take advantage of the transformational potential of cloud adoption, though, there are a number of issues that companies must continue to work through: finding scarce cloud-capable talent or finding experienced partners, implementing common development and operational platforms, overcoming organizational resistance to change, addressing technical debt and replacing legacy systems, and tackling security and data privacy concerns.
Even more important, companies must have C-suite buy-in for cloud-enabled transformation as well as clarity of the business outcomes they hope to achieve.
Those organizations are often able to migrate to the cloud but wake up to find that they haven't achieved any greater business agility and their costs have gone up.
Ultimately, the cloud will become invisible. It is, after all, a means to an end — not an end by itself.
Source:
https://hbr.org/resources/pdfs/comm/HCL/PandemicInspiredCloud.pdf