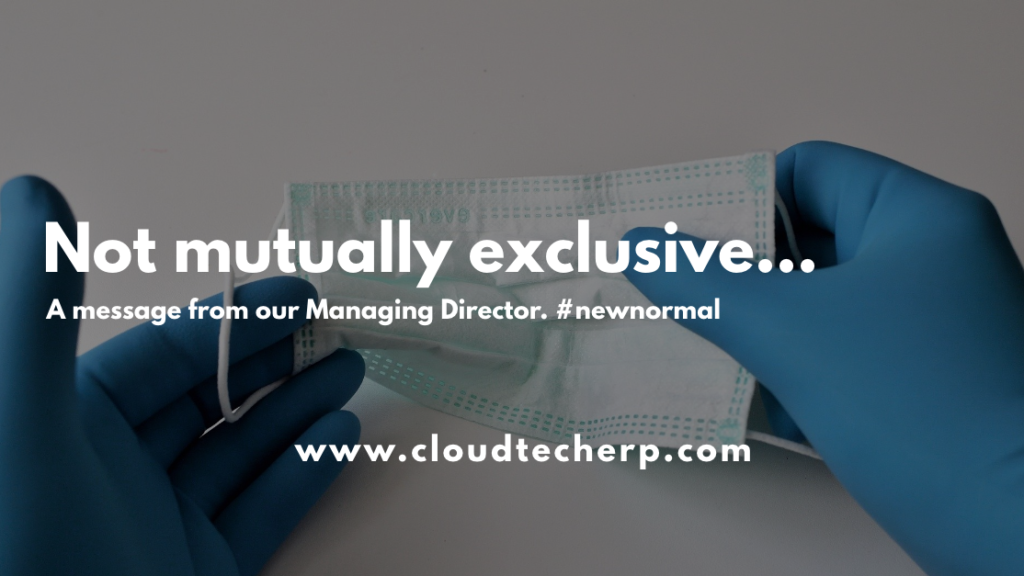 Economic figures for the Philippines were not so good in the second quarter of this year. We expected some slowing down, of course, because the coronavirus pandemic necessitated a prolonged lockdown that kept people in their homes for many weeks.
But the 16.5 percent contraction was much deeper than what many of us anticipated.
These days, despite the still very present health risk, we feel we have no choice but to adopt safety measures while at the same time bringing some form of activity back to the economy. Much as we cannot afford to see more and more Filipinos getting infected with COVID-19 and our health care system getting overwhelmed, we also cannot afford a situation where businesses stop and jobs are cut. This would result in hunger and poverty – something that is also unacceptable.
It give me some consolation that we at Cloudtech have pushed for the use of cloud technology early on. When we started 10 years ago, we simply wanted to improve the efficiency of businesses and enable them to grow and reach new heights.
Little did we know that a global health crisis would leave millions of businesses reliant on cloud technology not just to become efficient, but to survive. We knew that this was the direction of businesses in the long run, but COVID-19 accelerated people's awareness of what cloud technology can do even as people are working from their own safe zones, often in their homes.
Here in the Philippines, the contraction during the second quarter tells us that we need to continue finding ways to keep our businesses afloat. This is not only because it would be detrimental to our financial positions; it is also because it would make a significant difference for our people from all levels of the organization, and by extension, their families.
So as we count the days and months until a vaccine is finally developed and is ready for mass distribution, as we make physical distancing, mask-wearing and hand-washing part of our new normal, so should we keep on finding ways to optimize the use of cloud solutions in order to see our business survive, evolve, and eventually thrive in the post-pandemic world.
Following strict health protocols is not mutually exclusive from keeping businesses going. Let's find that sweet spot and strike that balance.
Stay safe and healthy!
MARTIN EVANGELISTA
August 2020