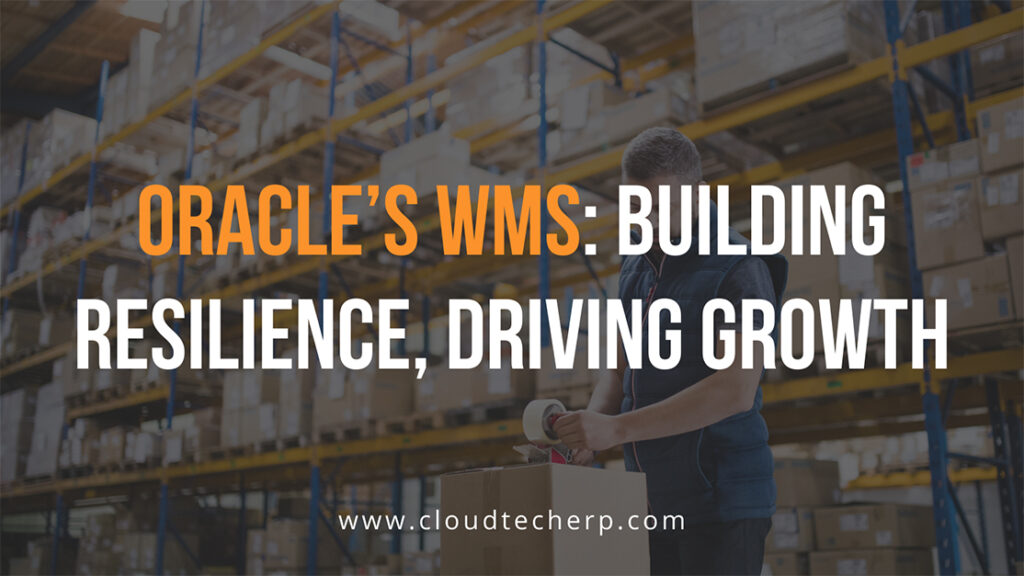 To meet today's demand-driven marketplace problems, transform warehouse operations by successfully managing complicated fulfillment operations and achieving total inventory visibility—from the distribution center to the retail shelf.
Oracle's warehouse management solution blends cloud benefits with enterprise-grade warehouse management capabilities. It has been a leader in the Gartner Magic Quadrant for Warehouse Management Systems for the fifth year in a row.
It supports new sales channels.
Oracle's WMS allows consumers to buy, fulfill, and return orders from any location via omnichannel fulfillment, and gain total inventory visibility across warehouses to reduce stockouts and improve customer experience.
It reduces inventory costs.
Oracle's WMS reduces material write-offs by managing inventory across all distribution facilities and yard locations.
It improves workforce productivity.
With increased visibility into workforce operations, you can reduce labor inefficiencies, improve overall manufacturing performance, and improve accuracy.
It integrates and automates warehouse operations.
To accommodate demand surges and high-volume order fulfillment, increase scalability, and integrate with warehouse automation. Improve throughput, order processing times, and shipping timeframes by optimizing warehouse tasks.