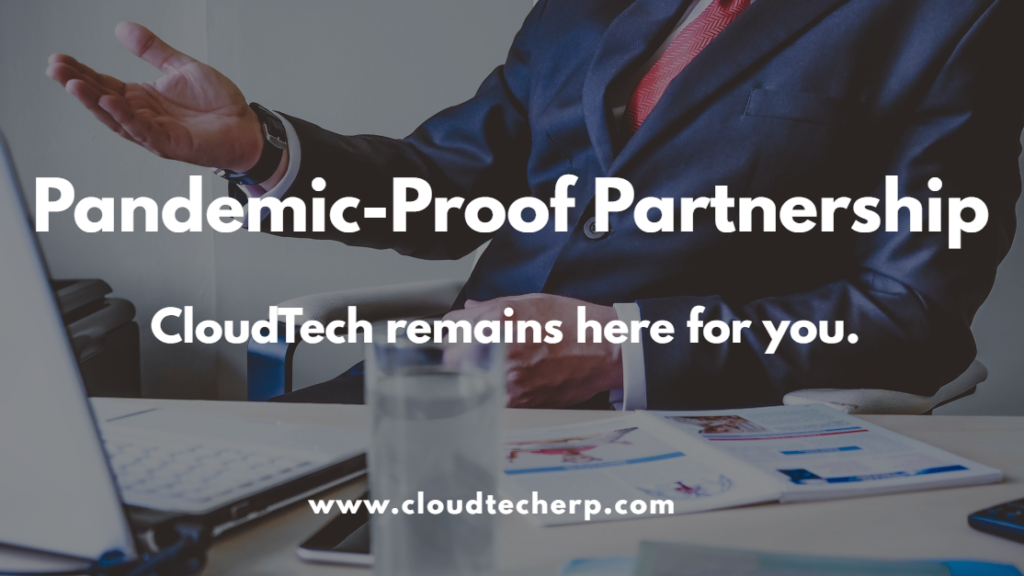 January 2021
Dear CloudTech partners,
CloudTech marks its 11th anniversary this month amid a wave of change, gut-wrenching disruption, unlikely discoveries – and persistent hope.
When we set out to do business in 2010, we had an entirely different picture of businesses and of the world in mind. Back then, cloud technology was a relatively new idea, and people needed convincing that its benefits outweighed the risks and the uncertainty.
At that time, we envisioned small and medium businesses enjoying the same kind of benefits as big companies did. Integration of business units was efficient, inclusive and flexible, but on-premise technologies that provided this were expensive and thus prohibitive. Aside from the cost, it was also limiting, because one could only access information and work within the system in certain settings.
The widespread availability and use of the Internet made possible the enjoyment of the benefits of integration on an at-need basis. Software as a Service became less about products and more about obtaining specific services that the business needs, at just the right scale and at the price of only the aspects it would actually use. Increased mobility of users and even traffic limitations would also be addressed by the accessibility of information from wherever the user is, so long as there was stable internet connection.
The next ten years went by like a blur. We had the opportunity — no, the privilege — of working with partners like you who saw, or wanted to see, their businesses realize possibilities for growth and stability. Behind each company was a unique story of how it all began, what challenges were surmounted, and the even greater story of how it all could be.
For the first ten years of CloudTech, our primary role was to preach the gospel of the cloud and then make sure that this promise was delivered, resulting in game-changing differences in how the business was run.
And then, the COVID-19 pandemic reached our shores and upended our habits and practices. It disrupted business operations and caused many to scale back their activities and let go of their workers.
After many months of lockdown, Philippine businesses are only now stirring back to life. While the virus is still very much present, we are trying to do what we can to resume business activity, learning lessons exposed and highlighted by COVID-19.
This is the scenario in which we find ourselves now, marking our 11th anniversary.
Those who embraced the cloud well before the pandemic may have found themselves better able to cope with the altered environment. Those who had been thinking about it probably wished they had acted sooner, and those who remained unconvinced had had a change of heart.
Whoever you may be among these, CloudTech remains here for you.
To our current partners, we pledge that we will navigate this "new normal" together. We will look into your pain points old or new, and will strive to the best of our ability to enable you to enjoy cloud technology at its fullest.
And to those who have yet to take the plunge, know that it is never completely too late to take your business to a new level. The technology is as flexible as the flexibility it allows its users, so you will be able to still enjoy the benefits of the cloud and build a better business model around it, armed with your experience during the pandemic, or, if your business is new, your vision for it.
We begin this new year with a resolve to be more deliberate in our decisions, words and actions. 2020 has been a sobering ride. May 2021 be good to us, and push us to be better.
Martin