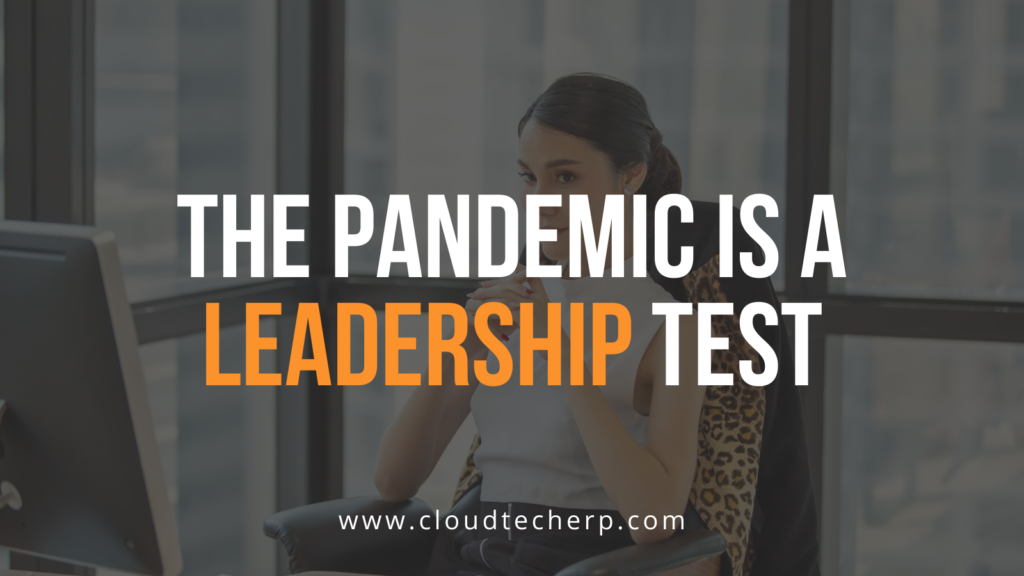 The COVID-19 pandemic has been an ultimate leadership test, according to a new report by McKinsey & Company. Over several months, the McKinsey partners spoke with business leaders around the globe about how they are coping both personally and professionally. Many told McKinsey about the micro-habits—daily routines and ways of working—that they have adopted to help them, and their companies weather the crisis and emerge stronger from it. Hunt Scanlon Media summarized some of McKinsey's findings.
Know Your Strengths
With this crisis, the McKinsey report emphasizes that it is critical to know your strengths and pace yourself. You may need to delegate more, engaging others to help, if you find managing the multiple demands on you too tough. It also means being particularly careful with time management. Some CEOs told McKinsey that the travel ban due to the pandemic has helped them unlock valuable personal time—even as they have ramped up the volume and frequency of meetings via video.
But it's easy to be overwhelmed by videoconferences or email; some CEOs told McKinsey the volume of their email has more than doubled during the crisis. To manage their time better, some are capping the length of internal meetings to 20 minutes or 45 minutes rather than an hour. They're also more inclined to pick up the phone. "A quick call can be more effective and more human" than email, one CEO said.
Seize the Moment
"Once the crisis is over, everyone is likely to remember how CEOs acted during the pandemic," the McKinsey report said. "To pass this toughest leadership test, CEOs are paying even more attention to what they say and do."
Being more directly personal is one way of bolstering a change of narrative. One CEO talked about the importance of connections with colleagues to frame the behaviors and ambitions he would like to see in his teams. "Bonding with colleagues can help increase everyone's individual resilience and grit," he said.
COVID-19 has also flattened organizations and increased the intensity of communication: CEOs talk more often to colleagues previously addressed by line management. "Normally, when you have challenging news, you really like to have your frontline leaders communicate it because they have a relationship with their colleagues," the CEO of a healthcare-equipment company told McKinsey. "For the pandemic, I did global town halls, and I'm super candid: I gave the good news and the bad news. I expressed gratitude directly and skipped all the management layers."
Create Symbolic Acts
In a crisis, a leader's steps are subject to intense scrutiny. "During this pandemic, CEOs have had to be extremely thoughtful about the nature and sequence of their actions to illustrate the new style of management and the new priorities," the McKinsey report said.
During the COVID-19 crisis, more symbolic and surprising moments offer themselves up, as companies contribute to society more broadly. McKinsey found that some CEOs are giving up their pay or donating their bonuses to relevant charities linked to corporate initiatives or to fight COVID-19 directly. They are also spending more time on the front line or making their physical presence felt.
Mobilize the Troops
All CEOs interviewed said their teams make the difference more than ever. "During this pandemic, the cohesion of your team is absolutely critical," one said, echoing many others. CEOs said they have learned to appreciate their teams in new ways—often meeting their kids and visiting their homes over video. One leader makes a point of starting every single meeting with a note of appreciation for his team's achievements. The crisis is also revealing the team members more prone to panic under pressure—and those taking the intensity in stride.
Many CEOs now talk to their team multiple times a week. The global management team at a major manufacturing company used to meet four times a year; now, it convenes three times a week. The conversations are also different, "much more focused on real business decisions at hand, and we skip the generalities," one CEO said. Another describes how the crisis has lifted her own and her team's "metabolic rates," and how she wants to retain that faster pace for good.
Additionally, many CEOs have noticed how smaller, decentralized teams with a clear mandate and direction have been able to make decisions more effectively than in the pre-COVID-19 governance, partly because interpersonal politics have diminished at the top.
Staying Ahead
In a crisis, it can be easy for CEOs to busy themselves with urgent meetings and operational issues. But to be truly effective, you need to be a leader who can look beyond the daily conflagrations, thinking and planning for the longer term even as you put out the fires raging around you, McKinsey said.
McKinsey says that the decisions you take now will shape your legacy as a company leader. What should that longer-term view be? The vision you sketch out could focus on specific and tangible goals: classic metrics such as profitability, growth, market share and so on. Some companies focus on themes such as sustainability and climate risk that were already significant before the crisis—and which may loom even larger once the pandemic has abated.
To help think through longer-term priorities, CEOs are trying to set aside explicit time to ponder what's next. The head of a US grocery chain said he takes a half day with his team every week to think collectively about the future. "I find that incredibly liberating," the leader said. "You get away from the day to day."
Many CEOs agree that this is the time to accelerate change. "We are in a grace period where my organization expects change and is ready to accept it," said one senior executive. Another CEO said: "This is the moment to shape our market."