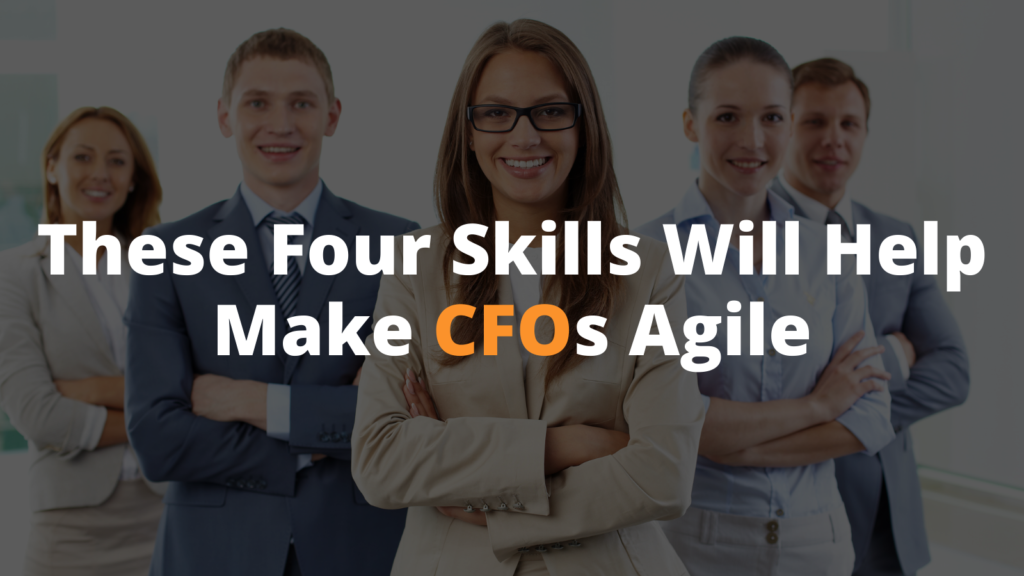 Chief financial officers today need to be more agile than ever before to help their companies survive and be in the best position to thrive as the crisis brought about by the COVID-19 pandemic fades, a leading executive search and consulting company says.
The company, Heidrick & Struggles, says research has shown that agility requires four skills: adaptability, resilience, learning, and foresight.
Adaptability
CFOs have reinvented their practices and core competencies overnight. Some changes have been simple: for example, since timely cash management is critical to survival, many now start their day with cash monitoring to stay on top of liquidity risks and assess the magnitude of payments outstanding from customers; they are also continuously revising cash forecasts.
Some changes are far more complex: the tough reality is that CFOs must adjust costs due to shrinking revenues and in expectation of a deep recession.
CFOs are also adapting to support their partner networks and supply chains. Many are finding that business partners are willing to discuss previously non-negotiable terms on payments, both out of empathy for shared circumstances and because changing terms prevents a cascading effect of non-payments.
H&S identified best practices for CFOs to adapt to the current environment. They should reinvent finance practices in real time, value speed over perfectionism, deploy a devil's advocate, and be empathetic and honest leaders in engaging with their team.
Resilience
Some companies have used their organizational purpose to guide decisions that had to be made quickly to preserve economic objectives and ensure business continuity. Others have used their purpose to think through accommodations to provide flexibility with deadlines, address fear, or sustain psychological or physical safety. CFOs are deeply involved in all of these decisions and can speed access to funds and resources.
CFOs are charged with making trade-offs that can affect the resilience of the entire organization. One CFO, for example, made the conscious decision to cut costs across the board to get some discretionary income, while another sought to balance a focus on the long term with dealing with the fact that some locations are at risk in the short term.
Resilient CFOs lead with purpose, prepare for setbacks, and hold themselves accountable.
Learning
The speed of change is requiring all leaders to learn and exchange information faster than before. Some CFOs are learning from clients or partners, while others are watching how things unfold in countries where the pandemic peaked earlier. CFOs are also looking to the past—particularly to the 2008 financial crisis—to see how uncertainty played out and how similar challenges were handled.
Finally, CFOs are learning from their own data. One CFO, for example, oversaw the development of a system that uses employee data to track productivity throughout the workday.
To achieve this, CFOs must be transparent, run small experiments, conduct after-action debriefs, and correct course based on evidence.
Foresight
CFOs have a huge role in projecting and forecasting future financial performance, which now includes scenario planning. "We need to shift from an annual plan to a rolling forecast, to adapt and react quicker," because uncertainty is now the norm, not the exception, one CFO said. Another said her team was modeling four different cases for return to work, from six weeks out to six months out.
To gain as much foresight as possible, CFOs should do scenario planning six, 18 and 36 months out, balance short-term with long-term planning, conduct a pre-mortem, think of options and seek diverse viewpoints.
Source:https://www.heidrick.com/en/insights/financial-officers/cfo_agility_in_the_spotlight_balancing_current_risk_and_future_viability