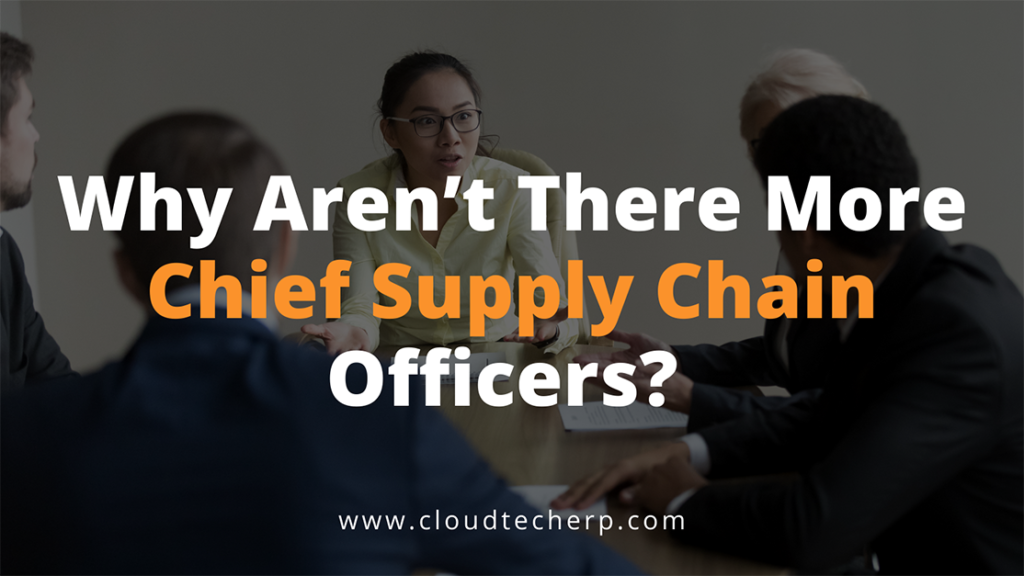 Now more than ever, supply chain leadership is crucial to a company's business strategy.
Diversifying supplier bases can reduce risk, provide massive cost savings, allow companies to quickly offer new products and find sources of innovation through closer supplier collaboration.
Faced with pandemic restrictions such as the need for physical distancing, supply chains allow organizations to quickly pivot to different modes of product delivery, writes Sam White of Argentus, Canada's leading supply chain recruiting company, in an article for supplychaingamechanger.com.
"Over the past few years, we've seen the gradual elevation of supply chain experts into leadership roles at organizations. Most famously, Apple hired Tim Cook – a brilliant supply chain mind – to replace Steve Jobs when he passed away. General Motors elevated Mary Barra to CEO, recognizing the value that a true supply chain leader provides," White writes.
Still, he observes, not enough companies have C-level supply chain officers.
Indago, a supply chain research organization, noted that only 21 percent of its member respondents in a 2020 survey had a chief supply chain officer (CSCO), but 38 percent said their companies had a supply chain executive with comparable C-level role responsibility.
A high 41 percent of respondents said they work in organizations where supply chain leadership is not represented at the C-level. Also, 44 percent of those surveyed said that supply chain is only rarely or sometimes involved in executive-level decisions and strategic planning.
In other words, while the supply chain function was represented at the executive level for a majority of the survey respondents, the role is far from ubiquitous.
Which could be a mistake, since a recent survey by Supply Chain Canada showed 72 percent of organizations faced some sort of supply chain disruption as a result of the COVID-19 pandemic.
These companies are facing disruptions in international supply due to border restrictions, restricted freight capacity, changing demand and consumer patterns, and the need for new means of product delivery to accommodate physical distancing, among other major challenges, White writes.
"More than ever, companies need to develop their Supply Chains into a key strategic function, if it isn't already. Supply chains need to become more resilient, more diversified, with better systems to offer visibility into every step of the process. Those of us in the industry have known this for years, but it's never been more clear that the transactional C-suite view of supply chain as 'the people who move the stuff to market' is extremely outdated. In today's environment, supply chain is the vanguard of profitability and brand," White adds.
"Organizations need a leader who can break through individual silos in the supply chain and stitch together everything from supplier development, to new product development, manufacturing, to transportation, to last mile logistics, with a holistic, 360-degree view that embraces big data and emerging technologies like automation and IoT," he continues.
"Supply chain touches every corner of an organization, and the people who can deliver this immense promise are most successful when they're most empowered."
Part of this empowerment is using the right tools, such as cloud-based supply chain management (SCM) software. Cloud-based SCM solutions make it possible to closely track a product throughout its lifecycle. Cloud-based supply management can also cut down on lost product as it can locate a shipment during any stage of transport.
It also enables supply chain officers to make quick decisions and communicate effectively if there is a need to reroute a misdirected shipment. Most significantly in times of rapid change and network disruptions, cloud-based systems offer real-time accuracy and 360-degree management of the entire supply chain process.
Scalability, immediacy, cost containment, efficiency, accessibility, flexibility and optimization. These are key advantages that cloud-based SCM systems can bring to the C-level suite.
Source:
https://supplychaingamechanger.com/why-do-companies-still-not-have-a-chief-supply-chain-officer/