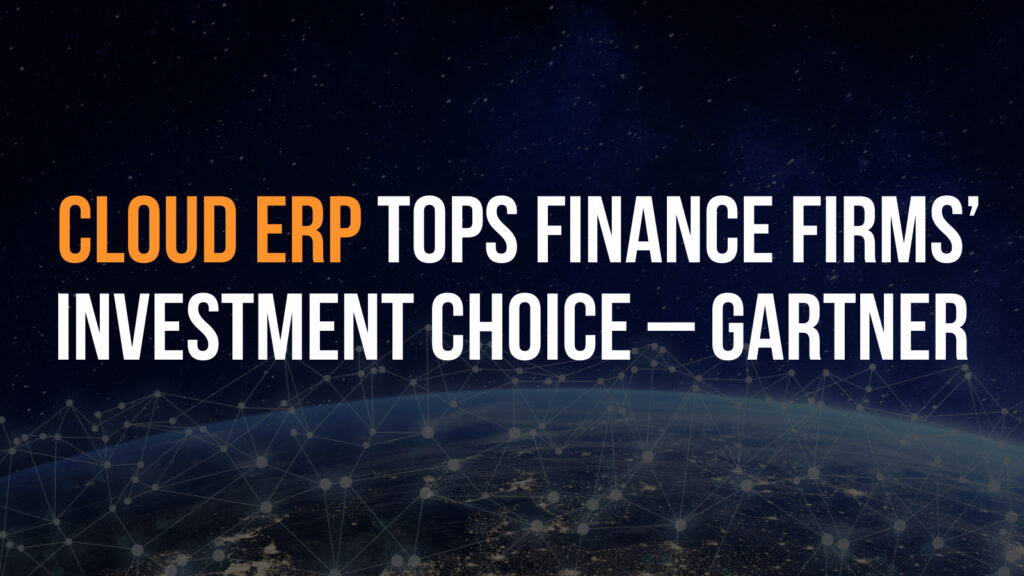 Cloud enterprise resource planning is the top investment choice in the next three years of corporate finance organizations across North America, Europe, Middle East, Africa and Asia Pacific, a survey by research and advisory firm Gartner revealed.
Sixty-four percent of respondents from the 167 firms surveyed listed cloud ERP as their priority.
Cloud ERP is "a maturing technology with clearly-established benefits that offer an escape from the bloated 'monolithic' ERP systems of yesteryears," said Dan Garvey, VP in the Gartner Finance practice.
As with many business functions, COVID-19 has accelerated the pace of finance investment in digital transformation. "Many finance organizations are trying to figure out the digital landscape and ways to identify and execute cost savings opportunities in order to allocate more funding to digital initiatives," Garvey added.
The pandemic has highlighted that digital investment and transformation are no longer things that CFOs can take a 'wait and see' approach on or throw small investments at.
"The time is now, and CFOs need to act swiftly," said Garvey.
Widespread distribution of vaccines will lead to growth and recovery of the economy and CFOs are most likely to spend more on IT than ever before. Gartner has projected IT spending worldwide to surge 6.2 percent this year, to a record $3.92 trillion, as CFOs expedite their pre-pandemic plans for digital transformation by at least five years.
Other areas of investment identified by the surveyed executives are advanced data analytics (57%), data storage (45%), robotic process automation (44%). These established technologies all have well-proven use-cases in finance.
To a lesser extent, artificial intelligence, blockchain/ Internet of Things were also named as potential investment areas with 13% and 3%, respectively, even as they might pose bigger implementation problems and a less-certain return on investment.
Meanwhile, "there are lower hanging fruit for most finance organizations that want to drive meaningful gains with emerging technologies," Garvey added.
A cloud ERP solution provides all the benefits of an on-site ERP solution, and adds flexibility and agility that are all too important in an environment made more challenging by health risks and mobility restrictions due to the coronavirus.